Description
MK-MT24 is a combination of two MK-R200 small macro flashes and a 2.4GHz flash MK-GT620, which can flexibly control the illumination of the light in the micro-distance photography environment through the transmission of wireless signals.
The MK-MT24 is very similar to the Nikon R1C1 but at a fraction of the price. The wireless flash MK-R200 uses 2xAAA each, while the commander MK-GT620 uses 2xAA. They communicate using radio frequency signals, so no line of sight is required.
Note that all current stock are of the new models MK-MT24NII, MK-MT24CII, MK-MT24SII. They are not compatible with the old versions.
Shipping charges apply. Customers with unreliable local postal services and customs should opt for DHL/FedEx shipping.
Frequently Asked Questions
I can't fire the flashes despite setting the correct channel and group. What settings am I missing?

Notice that the flashes have "ID 0000" printed on them. Some commanders come shipped with the ID set to 9999. Just change it to 0000 and it should work.

Can the commander fire Nikon RF-triggered flashes?

No the signals are different and cannot trigger Nikon flashes even if they support RF signals (e.g. Nikon SB-5000). However, future Meike flash models could possibly be triggered.

Can a Nikon MK-MT24 and Canon MK-MT24 share the same MK-R200 flashes?

At the moment, NO. This was an intended feature originally but due to issues encountered in the R&D process, the commanders from different systems will not be able to trigger the flashes from other systems.

Why are the Canon and Sony versions more expensive than the Nikon version?

This is due to the additional R&D and manufacturing costs as the circuitries are different. This price difference is dictated by the manufacturer.

Does this flash support TTL in the mirrorless versions of the respective camera systems?

Nikon: DSLR, Z-series only.

Canon: DSLR, EOS R, EOS Rp only.

Sony: DSLR, A6000/A7/A9 series.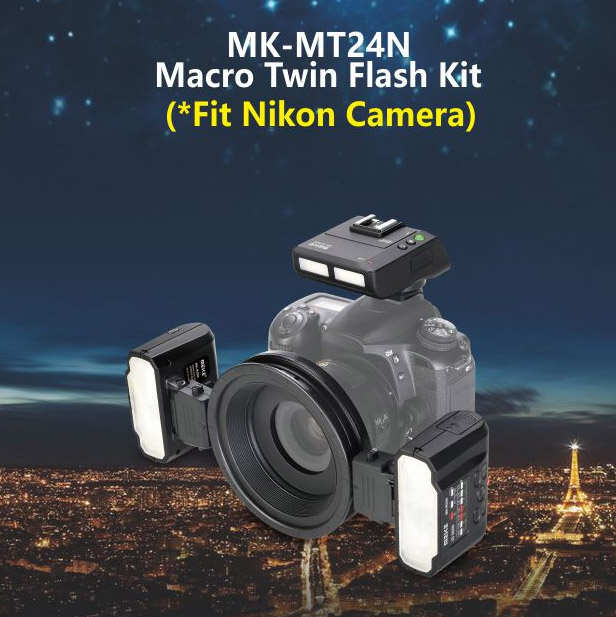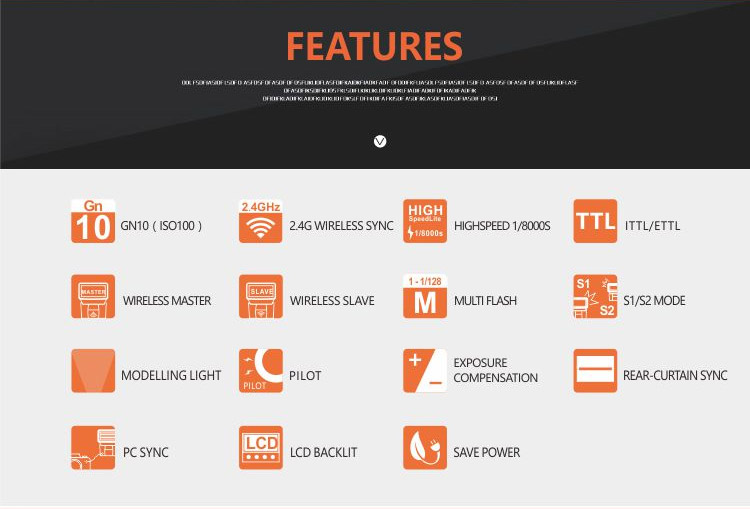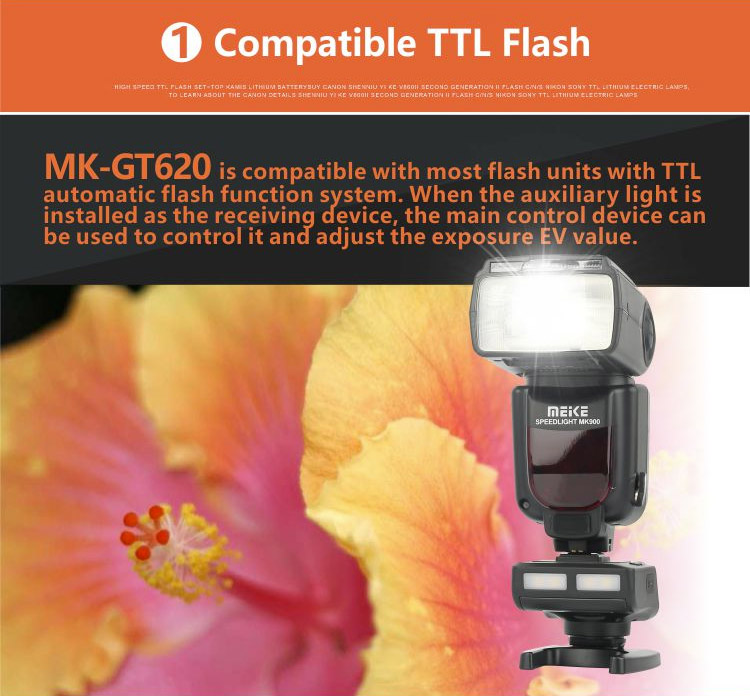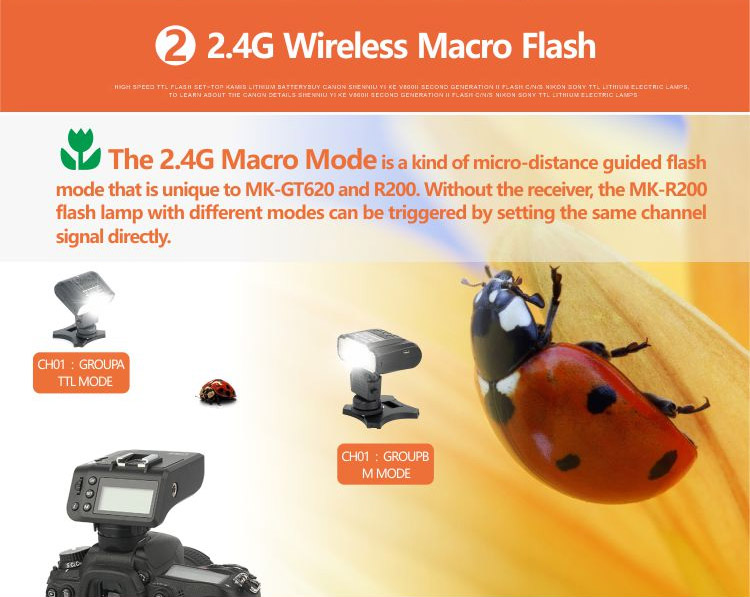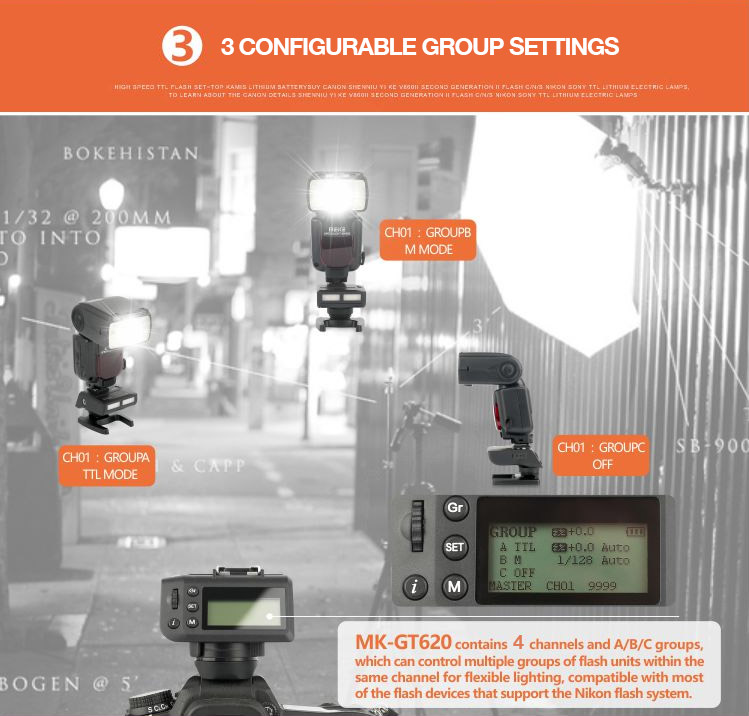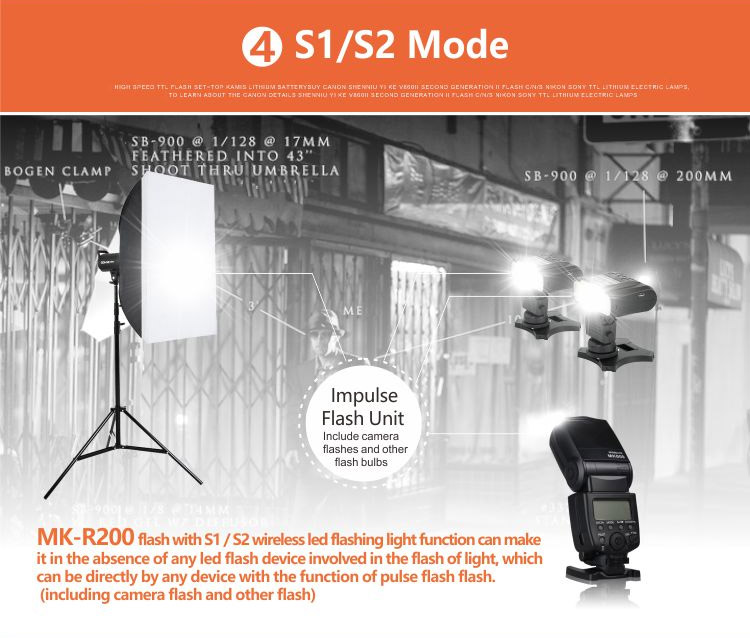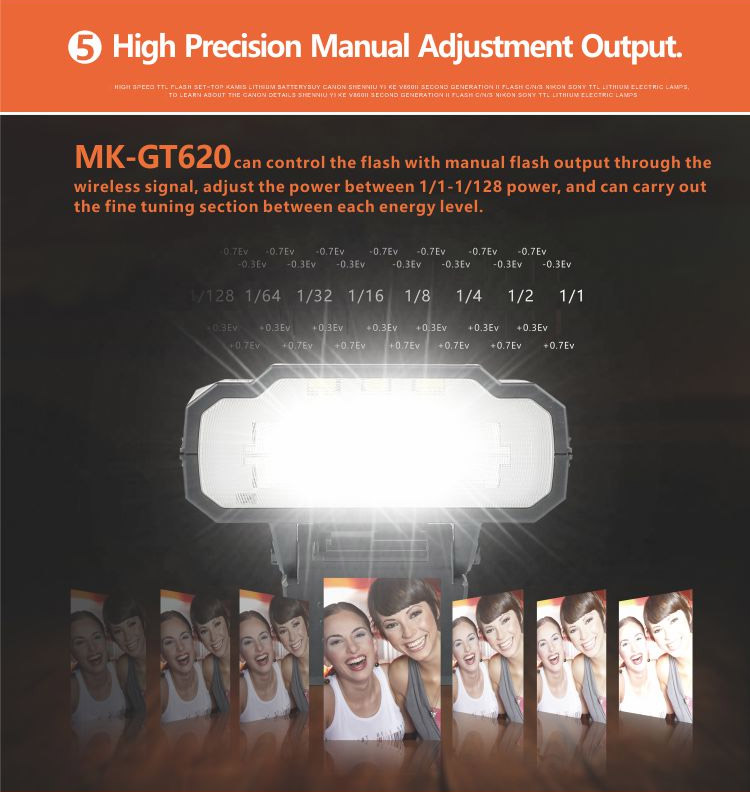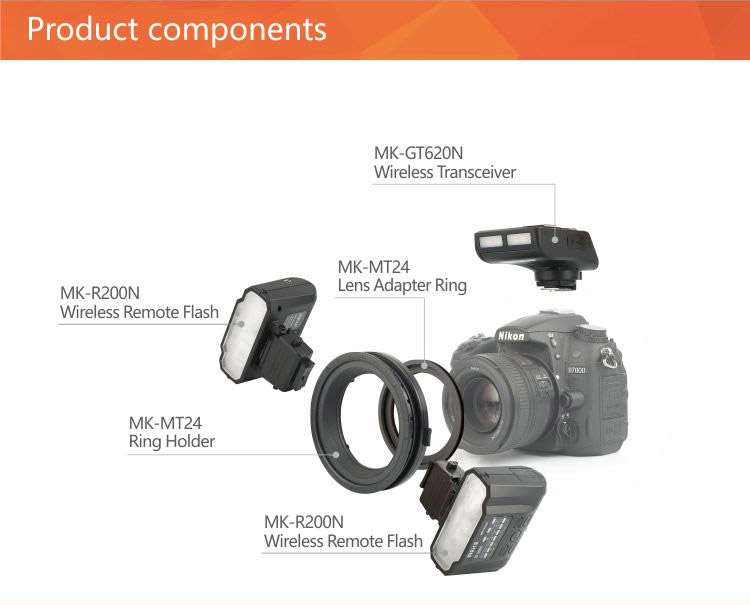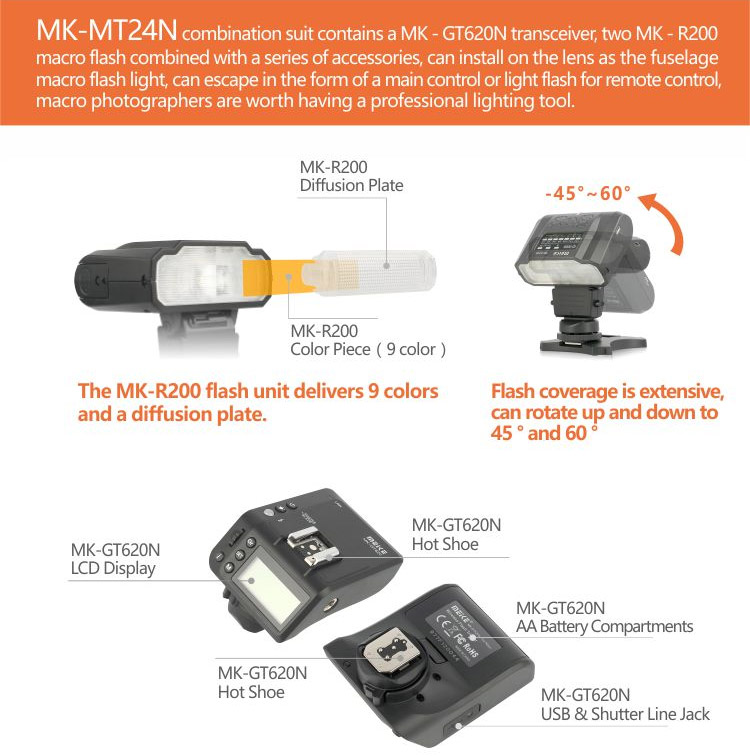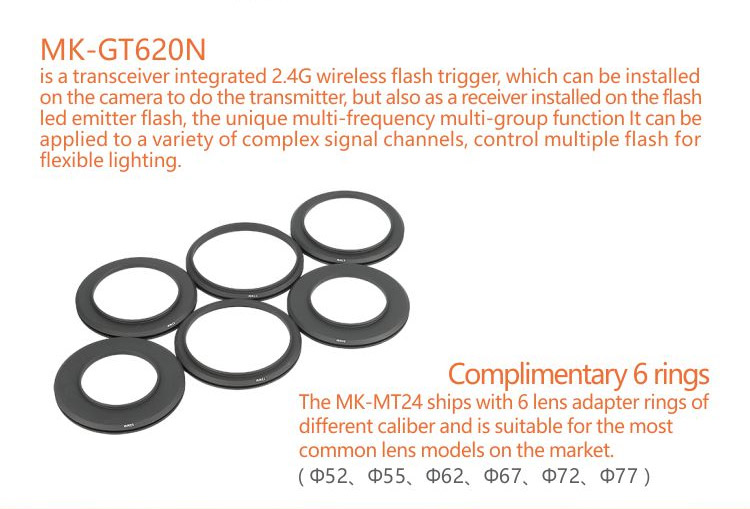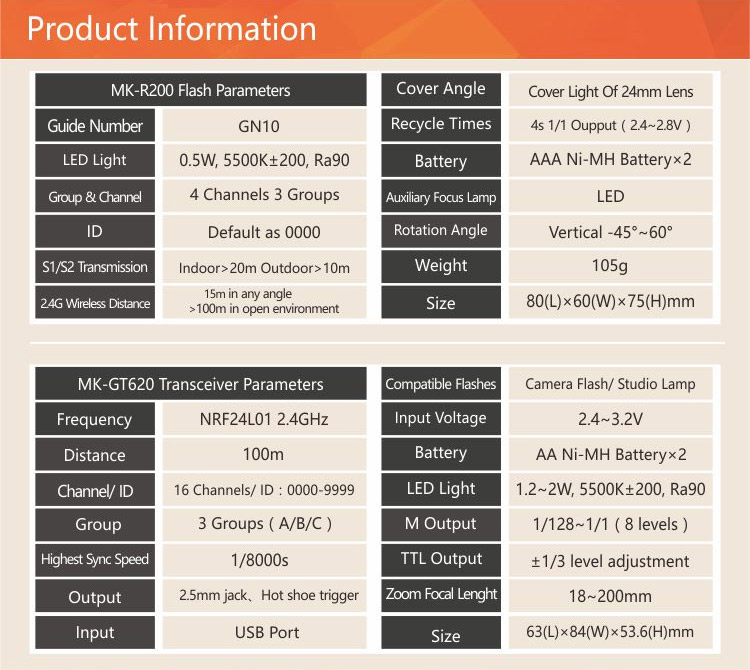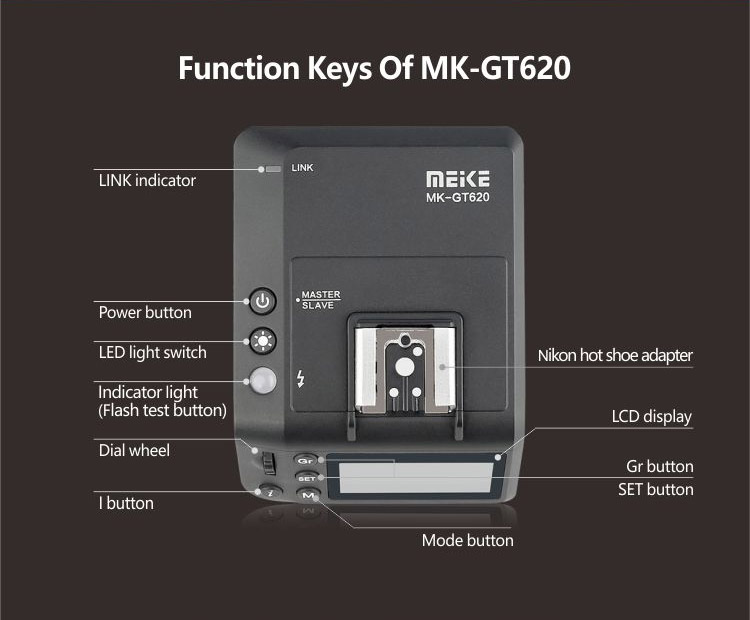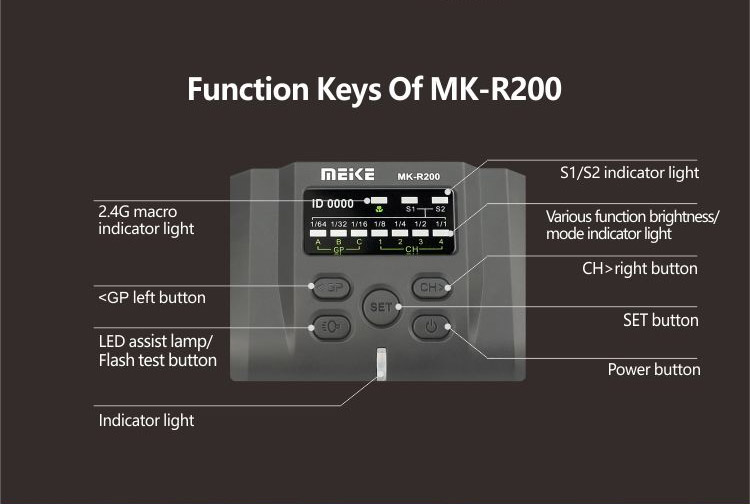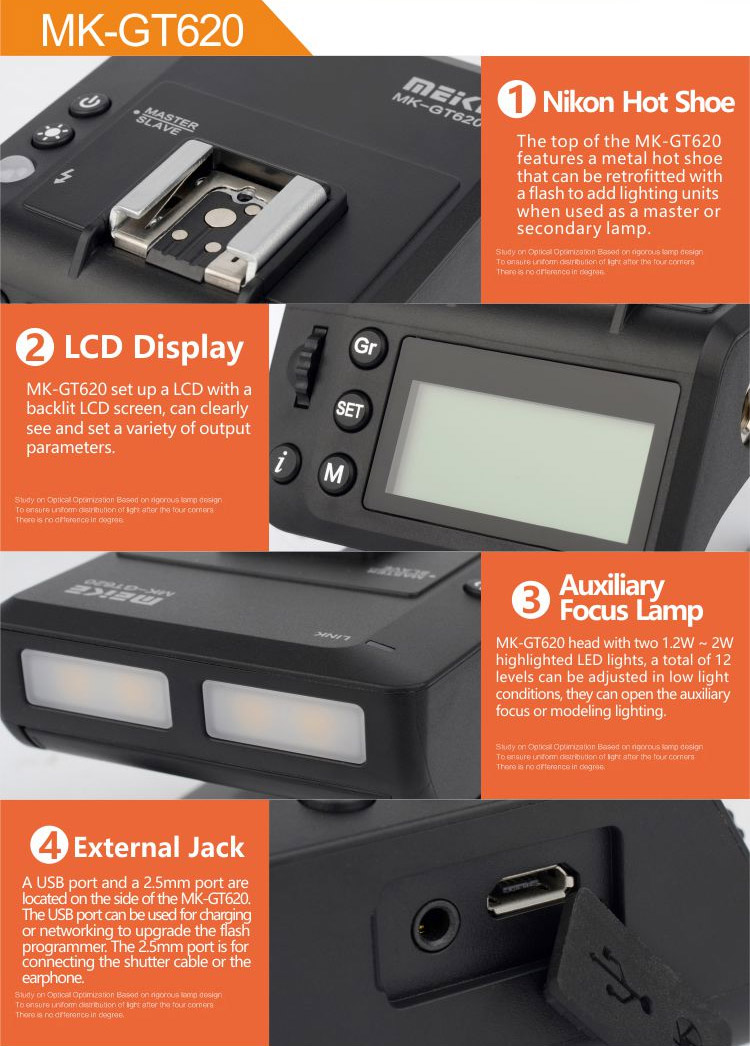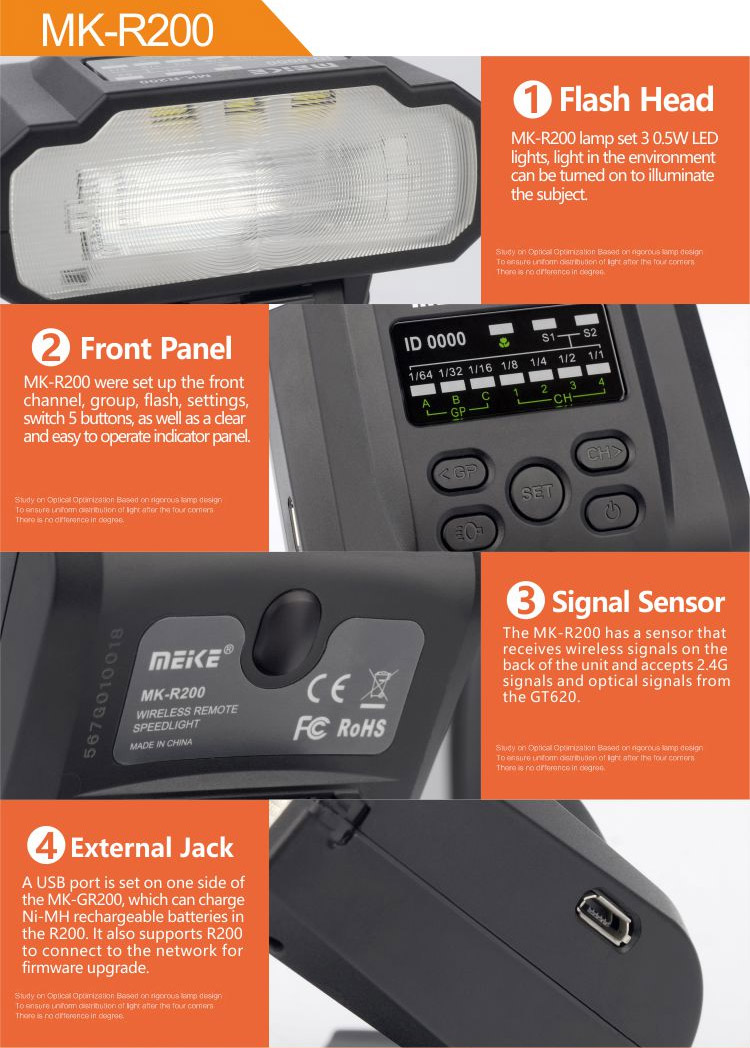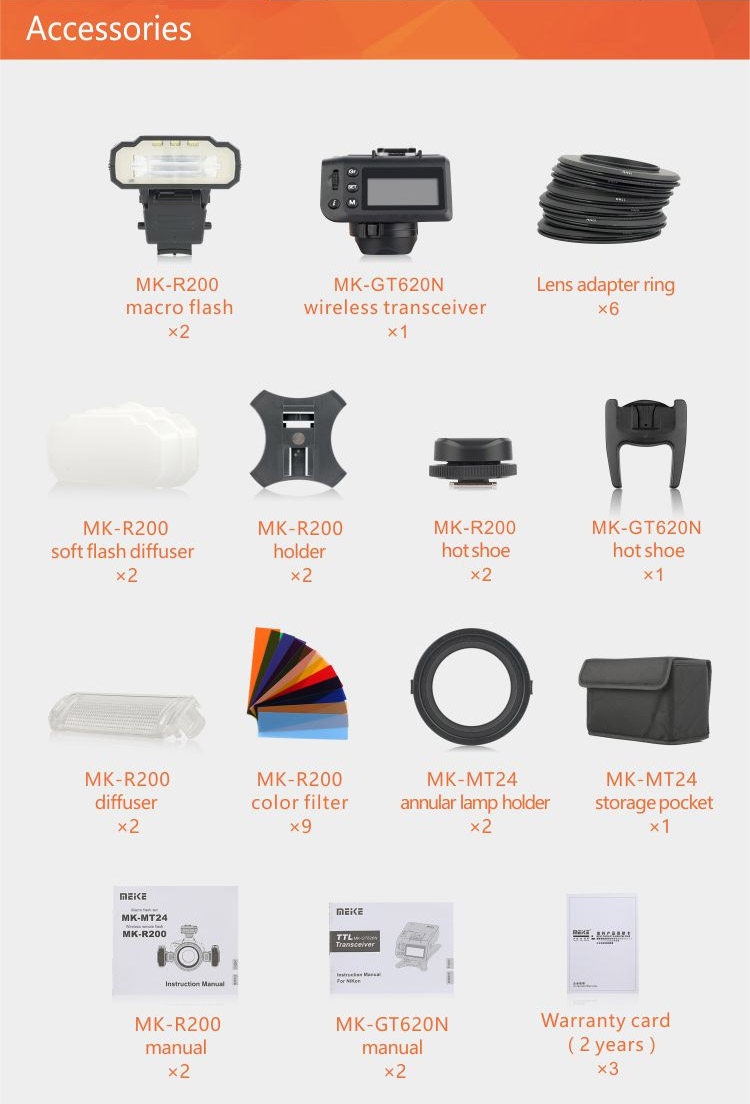 Meike MK-MT24 Review – Wireless Macro Twin Flash Comparison with Nikon R1C1
Also sold separately:
Meike MK-GT620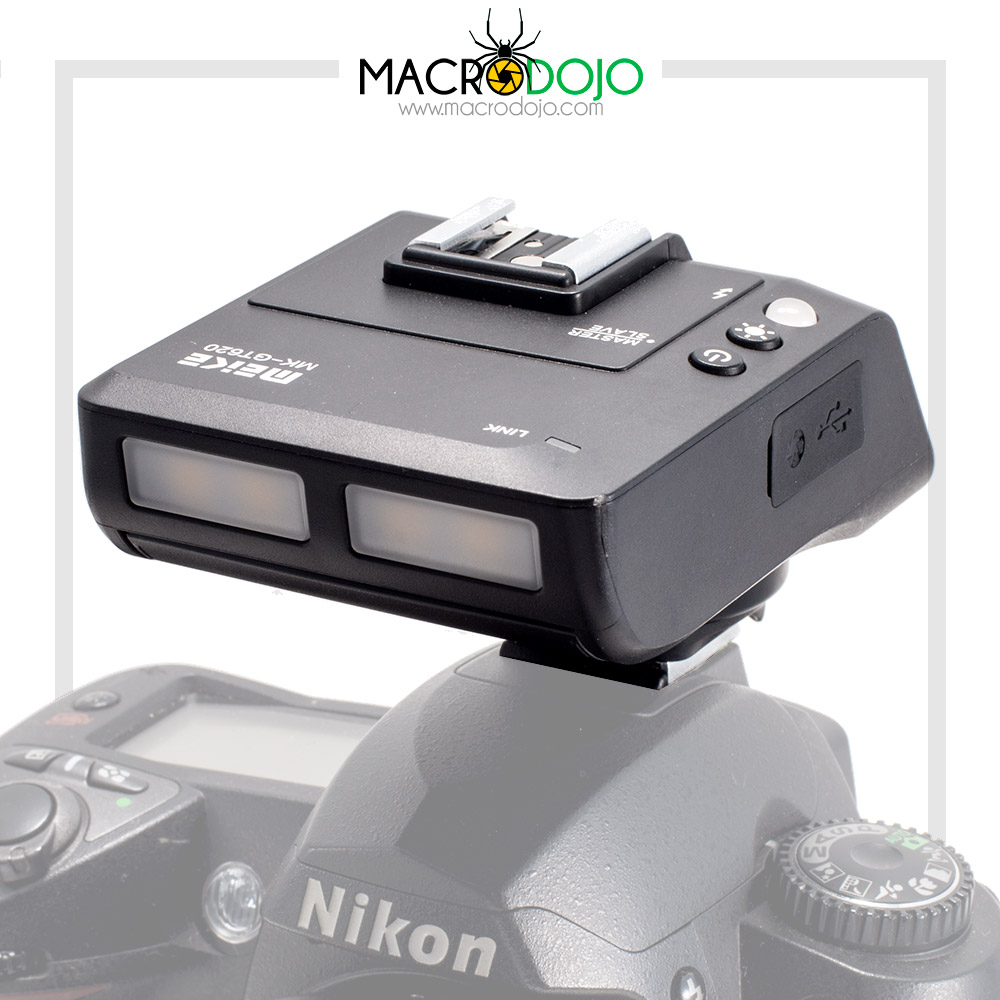 Meike MK-R200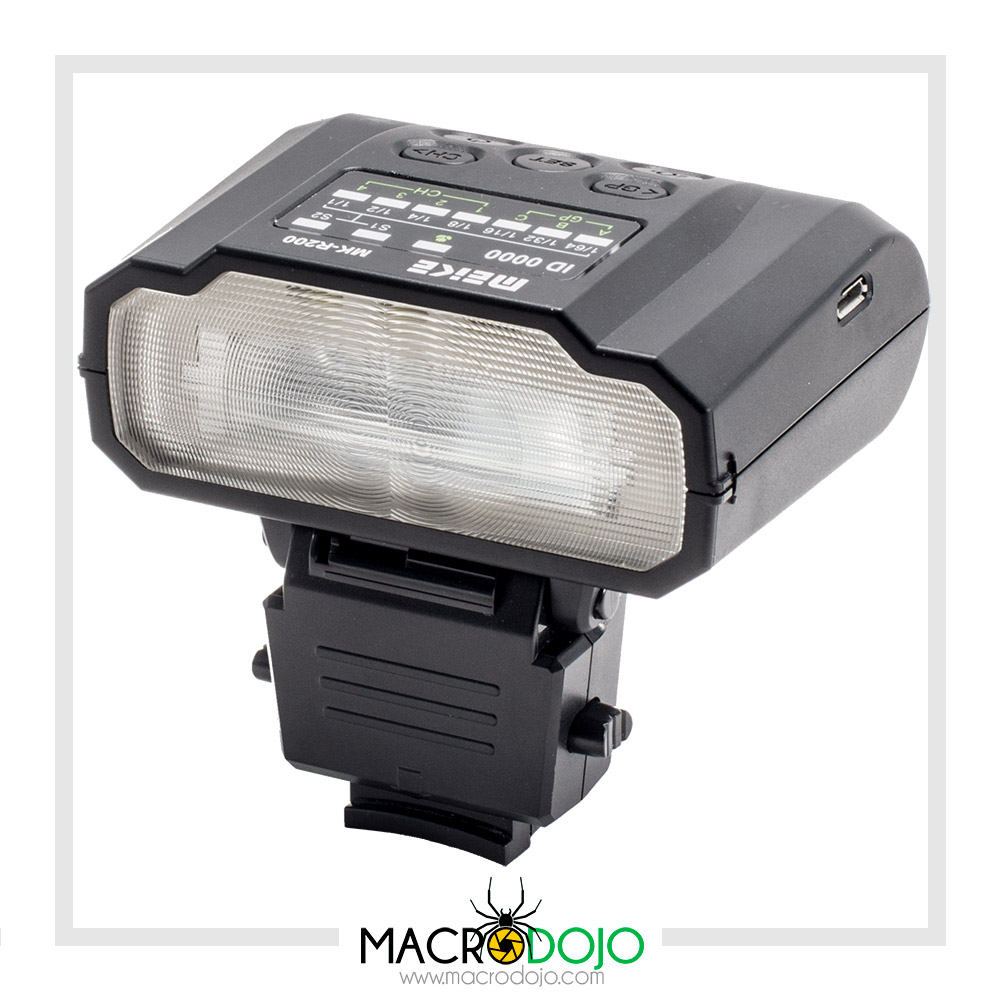 Recommended to use with FotoPro DMM-903s