Description
This calendar showcases an exquisite collection of huntsman spider portraits from Southeast Asia. Each month features a detailed close-up portrait of a huntsman spider from the Sparassidae family.
Please select the country holidays for the calendar.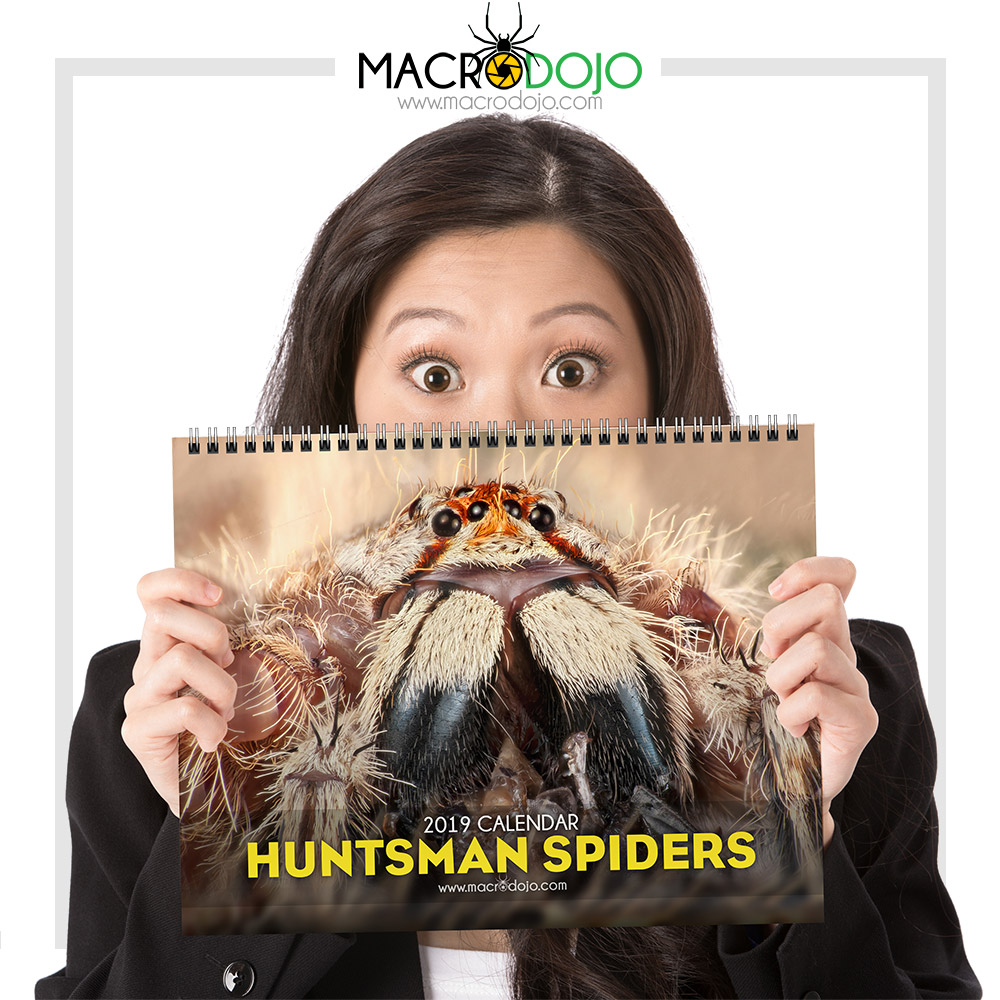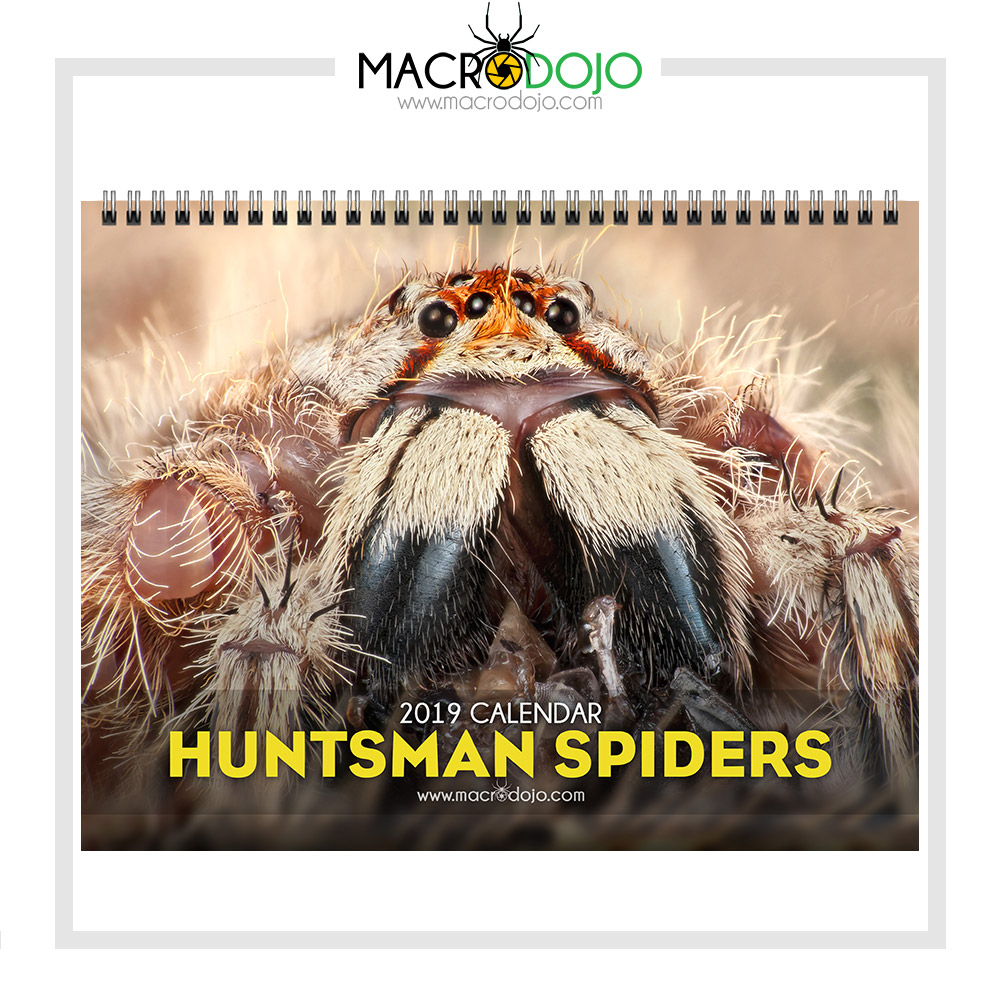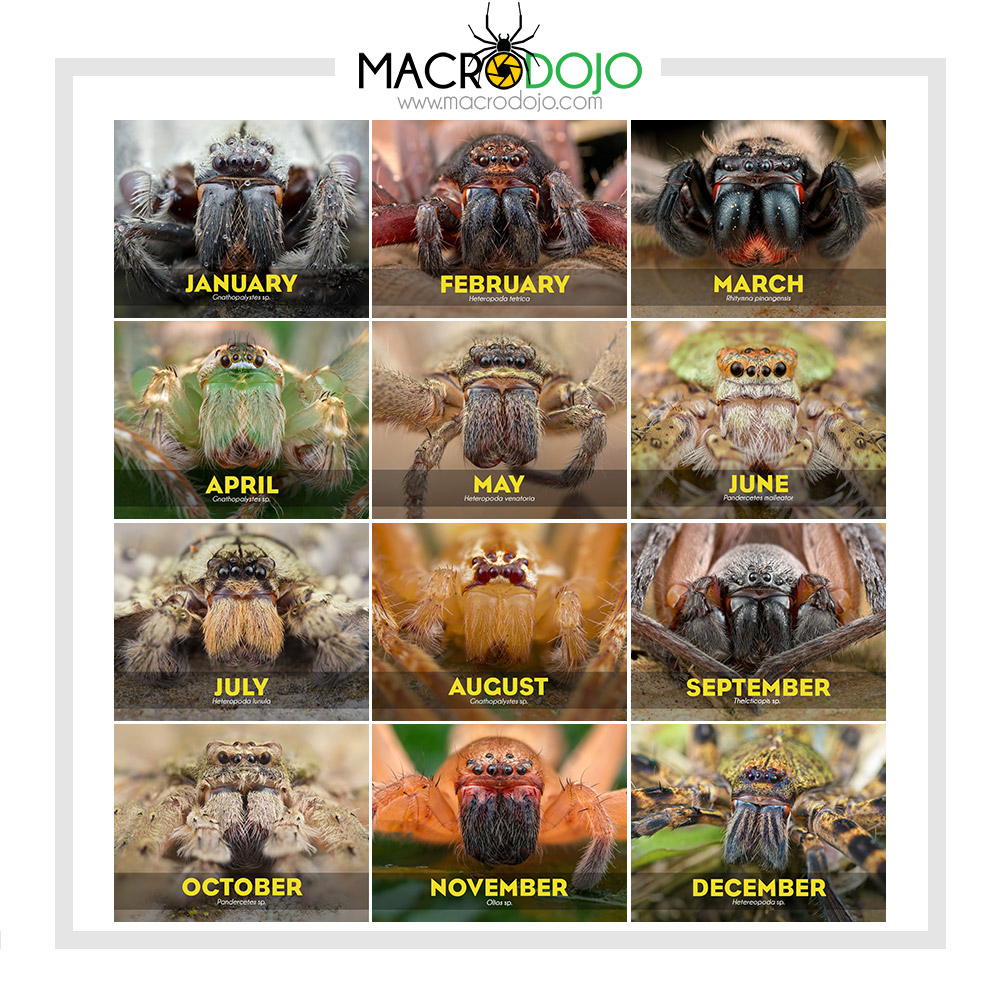 About the Spiders
The cover photo of Heteropoda davidbowie is also on the cover of Borneo Spiders – A Photographic Field Guide.
Please allow up to 5 business days for the calendar to be printed before it is shipped out.
Other Calendars