Description
This calendar showcases an exquisite collection of jumping spider portraits from Southeast Asia. Each month features a detailed close-up portrait of a jumping spider from the Salticidae family.
Please select the country holidays for the calendar.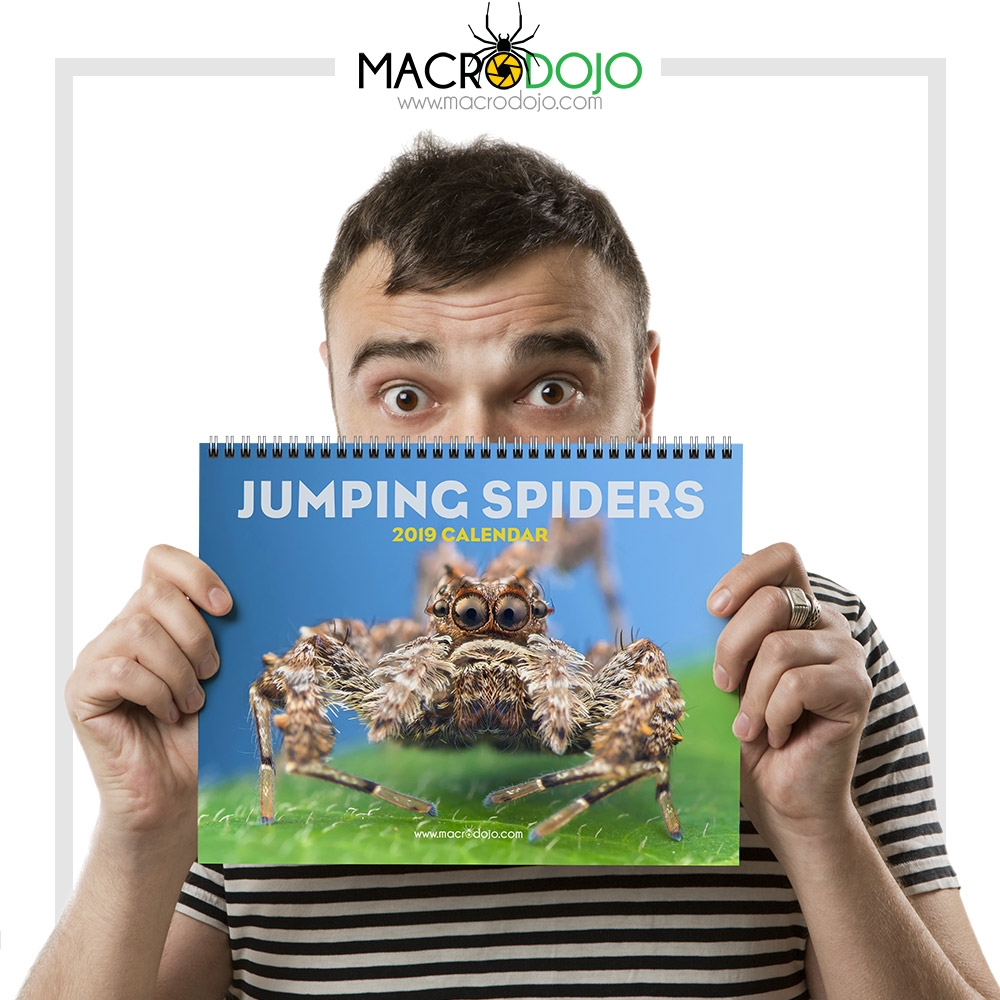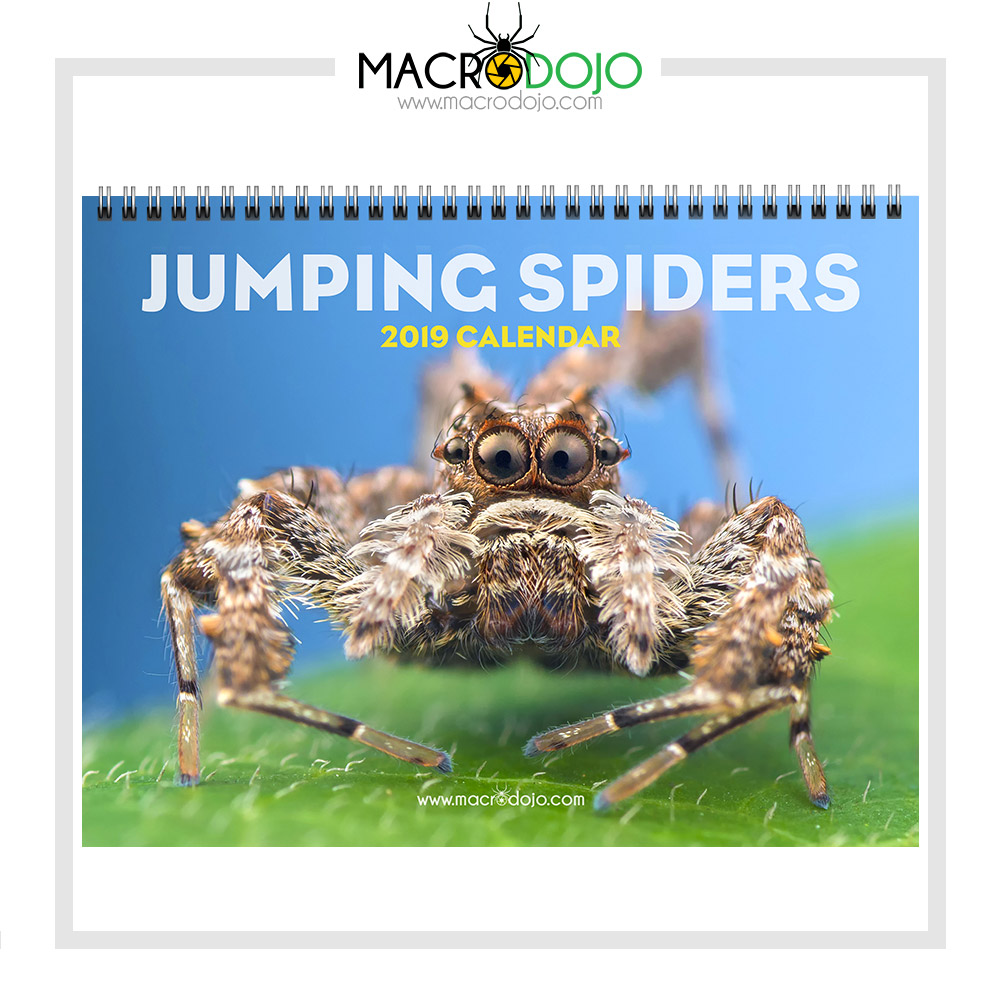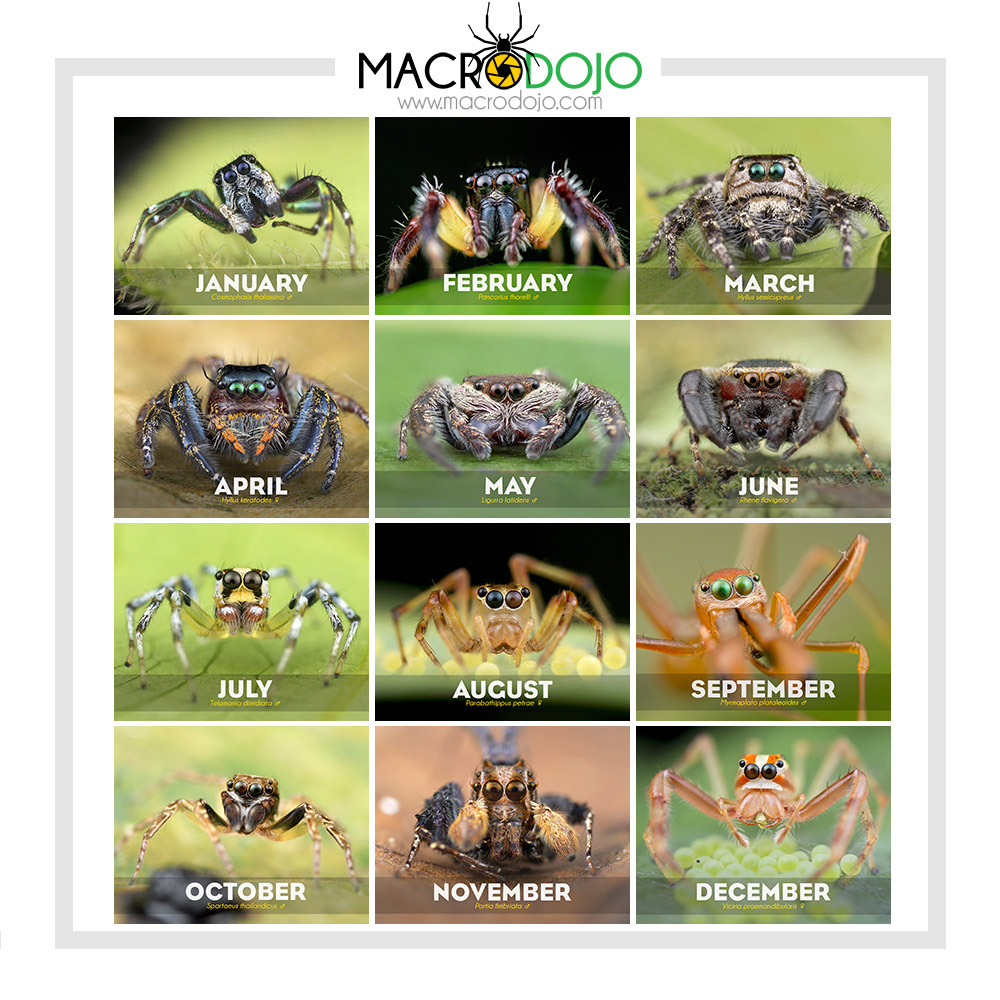 About the Spiders
Please allow up to 5 business days for the calendar to be printed before it is shipped out.
Other Calendars